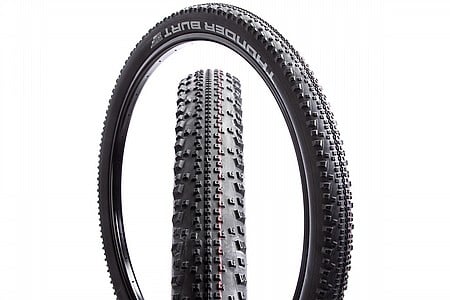 Competitive Racer
San Francisco, CA
Dry Cali
I can remember there being some kind of drought in California since I was a young kid in the 80's. Things haven't changed. I've been trying not to flush my toilet as much. Maybe TMI. Constant drought means it's dry and often dusty out here in the Bay Area and nearby Sierras. For these conditions, the Thunder Burt is ideal as a rear tire. It rolls fast and has enough corner grip for all of my XC needs. Paired with a Racing Ray, I have no complaints. I replace them when the side knobs are shredded. My only complaint is that they cost a lot.
Thank you for your feedback.
Competitive Racer
Corvallis, Oregon
Fast and light mt bike tire for dry conditions and hardpack
Using these tires on my XC mt bike when racing rough and softer gravel race courses where my gravel bike would struggle. They work well on dry hardpack trails, too. I have found that they don't provide much traction in wet slippery conditions.
Thank you for your feedback.