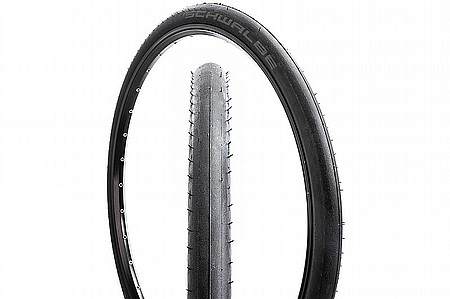 Cycling Enthusiast
South Florida
Great commuter MTB tire
I run these on a KHS lightweight XC Soffttail MTB. They're on Mavic Crossride rims. These are entry level rims for XC offroad but great for street use. At 30psi they ride very smooth and have great traction. Blow them up to 50psi and they roll fast. They stick well on asphalt wet or dry, but can get sketchy on concrete with sand on it. I actually got rid of my knobby wheelset altogether and just use the bike of r street riding. I also added a 48t chainring because I could out run the MTB gearing easily.
Thank you for your feedback.
Cycling Enthusiast
West Virginia
3 of 3 customers found this review helpful.
Great tire
I've been using Kojaks on my recumbent for years. It's one of the few choices for a 26" tire that's not a MTB tire.
Kojaks are lightweight & supple with low rolling resistance and they wear well. I'm glad Bike Tires Direct keeps the FOLDING Kojak in stock!
Thank you for your feedback.
4 of 4 customers found this review helpful.
Super Fun Great Tire
If you ever want to use your mountain bike on the road and don't want the vibration caused by tread knobs, this is a super fun option. Makes my Trek EX9 perform like a road bike. Love these 26 x 2.0. Thanks to Schwalbe and thanks to Bike Tires Direct for carrying them. Great. Paired them with Michelin Protex Tubes. They rock. Don�t sell your mountain bike because you�re not using it on the trail. Use it as an alternative to your road bike.
Thank you for your feedback.