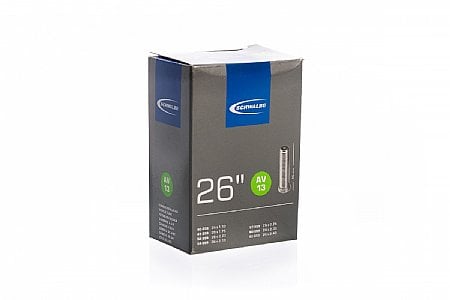 Daily Commuter
Oakland, CA
High Quality
I've had a lot of tubes and a lot of flats in my 25+ years of riding bikes. Of all the tubes I've used, the Schwalbe tubes seem to be the best. The other reviewer mentioned the same things, but these are made with good materials and don't have defects. The clear valve caps are also a higher quality material, and don't strip easily if you tighten them a bit too much.
Thank you for your feedback.
The best tube period!
As a touring cyclist I have used a lot of different tubes. The Schwalbe tube is the best by far for a lot of reasons. One of the more important factors is it doesn't leak down overnight, which a lot of tubes do. I am sure it's because of the quality of the butyl rubber it's made from. Secondly, the Schrader threaded metal valve is very strong. I have had many tube flats in the past where the stem meets the tube. I also like the clear valve stem cap. It reminds me to make sure the valve stem is covered to protect the valve, and it adds a nice finishing touch.
Thank you for your feedback.