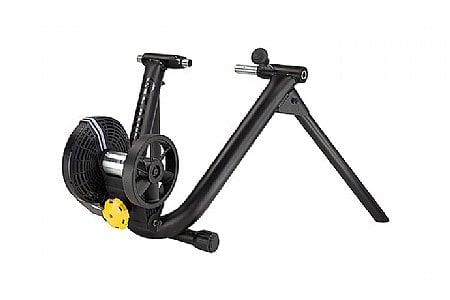 3 of 3 customers found this review helpful.
Great trainer that doesnt break the bank
This is my first smart trainer and Im very pleased. It has all the features I need at a price thats reasonable. You dont get all the bells and whistles that come with some of the fancy direct-drive type trainers, but for the price you get a good experience, simple set up, small footprint, easy to store, and a great workout! I use trainer road... and it has synced up nicely with no issues. Took a couple tries to get the correct thru-axle for my bike, but Saris customer service was SUPER helpful.
Thank you for your feedback.
Cycling Enthusiast
South Texas
Overpromise, underdeliver, great pricepoint, but failed execution.
Issues from the begining, I wish I�d heeded the warnings and returned the unit at the first sign of problems. Now with Covid, good luck getting a hold of Saris if you need help. First they use too much grease and the clutch system to engage the wheel can not work with too much grease (literally the first thing tech support asked was �did you remove the excess grease?� how�d they know unless it was widespread?). Then the dropouts, how can you compete in zwift events when you disconnect sometimes after 15 minutes, or hold sweet spot power in TR when you can�t share the data to your device. Again contacted support who offered gems such as �Did you try to reset it?�. Only about 100 times. even when it works you�ll be second guessing your purchase, save up a couple additional hundred dollars and just get a direct drive unit, you�ll be much happier.
Thank you for your feedback.