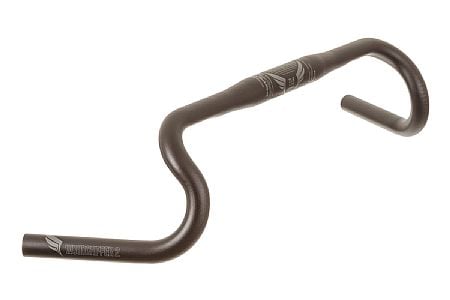 Cycling Enthusiast
Saint Francis Maine
Salsa Woodchipper 2 Handlebar as good as it can be it's great for touring as well.
I have use this drop bar before and I love it back then and now that I live in a new state I built my self a new touring bicycle and had to get this Salsa Woodchipper 2 Handlebar again. For me it's a win win!
Thank you for your feedback.
Competitive Racer
Austin, TX
2 of 3 customers found this review helpful.
Very interesting and fun bar on my single speed hardtail!
I got this bar for a cyclocross mountain bike set up with a rigid fork. After building it up right after the end of CX season, decided to try it on trail. I got the widest bar for leverage, 46cm. I usually ride 42 on the road but have wide MTB bars. It seems to have enough leverage for me. But make sure you measure the width that the bars flare out on the bottom and make sure you want that width. I haven't clipped a tree yet but can see that happening if you aren't aware of it. These are very cool bars, I would give them a try! Way different riding style on the trail.
Thank you for your feedback.
Cycling Enthusiast
Naperville, IL
5 of 5 customers found this review helpful.
high quality bar with unique shape and hand positions
Although this bar is primarily designed for off road use, I'm giving it a spin on my touring bike. It places the bar end shifters nicely out of the way of knee interference while mounting and dismounting, but still within easy reach while riding. I don't have too many miles yet with this handlebar to evaluate the riding positions, but there is no doubt that the quality is very good.
Thank you for your feedback.