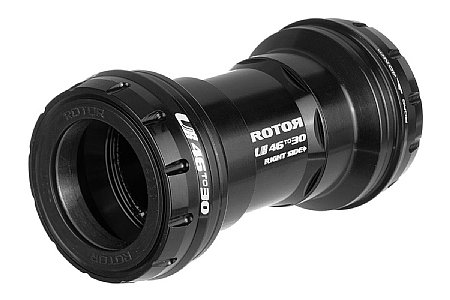 Stiff, Smooth, and Creak-free
I have 2 months use with this bottom bracket on my CX bike, and it's been quite nice. Moving the bearings outboard puts them right under my pedals for mashing up big climbs. The nicest thing is that my bike is creak free now. The only negative is that the directions for installation is a lesson in minimalism. I'm running this with a SRAM Force 1x crankset. You'll need Park's BBT-79 and a BB press. Just press the non-drive side in, and then the drive side you'll screw in and torque to spec. It's quite simple really, and I've found it fixed my annoying press fit issues. Just a heads-up... If you're running Sram Force, you'll need 2, 2.5mm BB30 crankset spacers (If there is any slack, Rotor includes a little washershim, but I didn't end up needing it). Of course time will tell on durability, but so far so good.
Thank you for your feedback.