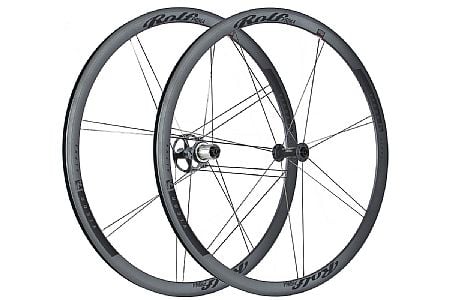 Competitive Racer
Boston, MA
1 of 1 customers found this review helpful.
Great Wheels
I purchased these wheels at BTD. They perform very well for me. I have had no problems in well over one and a half years. They are light weight, spin up easily and are durable. These are a great alternative to carbon wheels. I have had no problem with the bearings. These wheels have gone over very difficult uneven roads with no problems. I run them with a tubeless set up. I am vey satisfied.
Thank you for your feedback.
Competitive Racer
Northeast
6 of 6 customers found this review helpful.
Great . . . until they're not
First, I am a huge Rolf fan and have owned multiple Rolf wheelsets over the years. I bought and returned this wheelset - twice. The first time, the front wheel developed an absolutely maddening clicking sound after a few months of use. Because they really were great when functioning, I bought another set a year or so later and the bearings went to heck on the front wheel after a little more than a season. I'm 145 lbs. and I have multiple bikes. I would guess they had less than 1000 miles on them. They were very fast when working and they stayed true. Braking was so so with the ballistic coating. Normal alloy brakes tracks are better. By comparison, I also have a set of regular Vigor Alpha wheels that are several years old and they have been bulletproof. Something just isn't right with these Alpha Stealths - sorry Rolf - just my experience.
Thank you for your feedback.