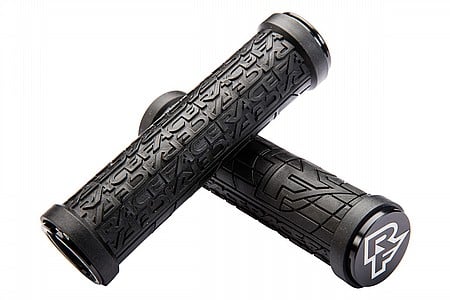 Cycling Enthusiast
Fort Collins, CO
2 of 2 customers found this review helpful.
Design flaw
These grips have outer and inner lockrings, which is a good idea in theory but the execution in this case is poor. The inner ones work fine but the outers are difficult to seat and they want to pull away from the bar end as you tighten them down to the modest torque spec of 2.5nM. As a result, their hold on the bar end is tenuous at best. During my first ride, I noticed at some point I had lost the L outer lockring and never found it. I then hit the R one with my palm during an awkward missed shift and it fell off, too. Terrible design IMHO. Getting rid of these ASAP.
Thank you for your feedback.
Excellent grip, like glue.
The grip on these is excellent! I will buy these again. I give 4/5 stars for one minor issue, the inner ring that secures the grip in place has a tendency to loosen and it can be very difficult to re-secure. When installing, ensure both clamps are tightened down very well. This should go without saying, however I had it cranked down tight, yet it still came loose on a ride.
Thank you for your feedback.
Outer rings won�t stay in place.
Outer rings will not stay in place even at correct torque.Have purchased 2 sets and both outer rings were lost while riding.Terrible design for a reputable company such as RaceFace.Have even tried glueing them to bar ends after torquing them.
Thank you for your feedback.