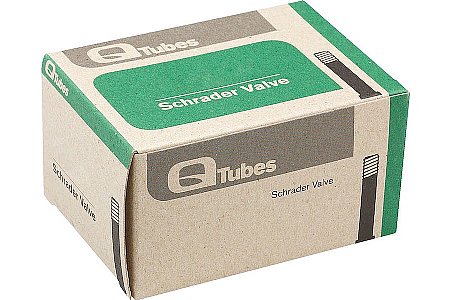 3 of 3 customers found this review helpful.
Decent tubes
These tubes are much thicker than the conventional $4 tube you can pick up from your local big-box store. The long valves are convenient, although the way the stem is attached the tube seems to be iffy. But so far they hold air perfectly.
Tip These tubes are coated in talcum powder right out of the box, so be ready to get dirty when installing them.
Thank you for your feedback.
by
Mikes vintages restoration
Cycling Enthusiast
Redlands Ca.
Casual Cyclist
Littleton,Co
Casual Cyclist
Indianapolis, IN
Cycling Enthusiast
augusta ga
Cycling Enthusiast
Phoenix, AZ
Cycling Enthusiast
Columbus, OH.
21 of 24 customers found this review helpful.
Don't be fooled, the quality isn't there!
I purchased 2 of these inner tubes for a couple of 27" tires that I had also purchased at the same time. Both of these inner tubes were defective! I tested them right out of the box. Before putting them in a set of tires and on some rims, I attempted to inflate them. However neither one of them could hold air. One of them was expelling air nearly as fast as it was going in, and the other had a slower leak, but was still audible. Upon holding each under water to see the damage, 7 pinholes were revealed on one inner tube, and a single hole on the other. To receive 2 defective inner tubes at once from this company has ensured that I will never buy from them again. Steer clear of these!
BikeTiresDirect.com Comments
We're sorry you had problems with these tubes. This is very unusual for this tube. We typically sell several thousand of these tubes per year and have had very few reported quality problems. If you purchased these from us, please contact us and we will replace the defective tubes.
Thank you for your feedback.