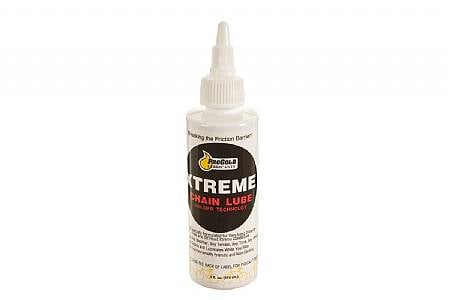 by
bent
(BikeTiresDirect.com Staff)
Cycling Enthusiast
PDX
4 of 4 customers found this review helpful.
great lube for wet conditions
i have used the regular prolink for years and it works great in dry conditions but does not last long in wet conditions. the xtreme is not noticeably thicker coming out of the bottle but definitely last longer in wet conditions, about 2 to 3 times longer for me. since it is still a thin bodied lube does not attract much dirt unlike some of the thicker bodied lubes i have used for wet weather riding in the past. i would recommend this to anyone who likes a thin bodied lube that can perform in wet conditions.
Thank you for your feedback.
Cycling Enthusiast
Seattle
Do you store your bike outdoor? Commute in weather? U need it
I store the commute bike outside (balcony) so the chain loses lube over time. That and the fact that I am commuting in weather -although typically not in pouring rain. I have gradually moved from dry lube, to ProGold, and now to the 'Xtreme' product. It keeps working longer. Put it on liberally, wipe thoroughly, then let it sit overnight before you ride.
Thank you for your feedback.
Cycling Enthusiast
Illinois
The best lube for wet conditions
ProGold ProLink is my go-to chain lube, and it generally does fine in light rain. The ProGold Xtreme holds up much better in heavier rain and, like the lighter weight variety, doesn't gum up your drivetrain. The Xtreme does a great job preventing corrosion, which is a boon for bike commuters who don't have time to dry off and re-lube their chains after every wet ride to work...This is one of those rare products that sets the bar high and lives up to its promise.
Thank you for your feedback.
Cycling Enthusiast
Seattle, WA
great product
Just discovered this product that has all the qualities of 'regular' Pro-Link with more durability. Impreceptible viscosity increase and I am getting 200 New England winter road miles in JanyFeb per application. Road chemicals, slush, and grime make little impact and the product stays on the chain! And as with 'regular' Pro-Link, cleanup is a quick wipe, dry, re-lube.
Thank you for your feedback.
Competitive Racer
Morgan Hill, CA
Cycling Enthusiast
Oakland, Calif.
Cycling Enthusiast
austin, tx