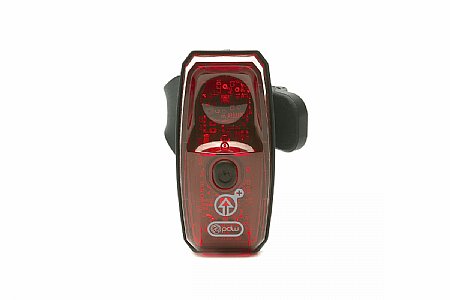 Cycling Enthusiast
Portland, OR
Please bring back the USB Danger Zone!
I previously owned a PDXDW USB and non-USB Danger Zones. The non-USB was great, and the USB was the best rear light I've ever owned. This seemed like a similar set up when I bought it. Having owned it for over a year, I can say it's very disappointing. The output isn't nearly as good as the DZ. It just feels cheap all the way around. It always seems to switch to the wrong mode. Every time I ride I have to verify whether it's on the right mode or not. Looking for a replacement ASAP.
Thank you for your feedback.
Cycling Enthusiast
Kirkland, WA
2 of 2 customers found this review helpful.
Very disappointing
I was initially very excited about this light to use when my wife and I are riding together to help us signal to whichever one of us is behind that the one of us in front is slowing down. However, we discovered that on anything but super smooth, flat roads the light went into the super bright warning mode extremely frequently. After a few rides, one of the two lights pretty much stays in this mode constantly and eats up its battery in the process. I have given up on these lights and bought different lights instead.
Thank you for your feedback.