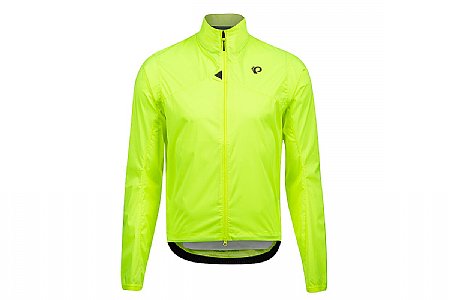 Cycling Enthusiast
Hilo, Hawaii
Jacket is perfect for packing but not much protection
In Hilo, the weather changes quickly, especially upcountry. What starts as a sunny day can quickly turn to clouds and rain. Bought this jacket for back pocket of jersey if caught by weather change. It's easy to roll up and protects, a bit, against wind on downhill rides, but it is thin and not much help with rain, maybe mist. Love the brand and the quality, but this is strictly for warm weather.
Thank you for your feedback.
Cycling Enthusiast
New York
3 of 3 customers found this review helpful.
LITE WEIGHT GREAT COLOR JACKET
Where do I start. THe jacket needs to be long enough in the body and sleeves to keep the wind and cold out.
The jacket needs to breath well so you stay comfortable. Also the jacket needs to be alble to be wash and come out clean. This jacket did it all.
Also it can fold up small enough to tuck in my camel back. The fit feels like you don't have it on.
Thank you for your feedback.