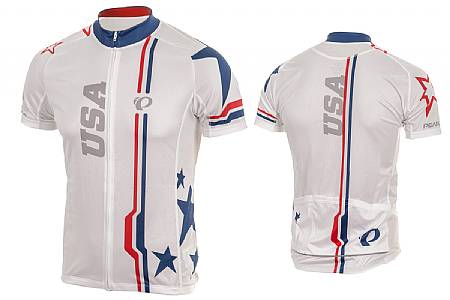 Competitive Racer
Arden, NC
Good but not great.
I have been a huge fan of PI gear for 26 years of cycling. One thing I noticed, however, over the last several years is a growing inconsistency in their sizing. It seems they started upsizing products, particularly jerseys, to possibly account for us larger Americans versus those spindly Euros. I am a lean 6'1 185lbs, and for years fit comfortably into XL jerseys, bibs, tights, and jackets. Now, however, SOME XL stuff is simply huge, while some fits well. You really have to pay attention to whether it is Race Fit, Semi, or Club Fit. Their higher end race-fit gear still fits perfectly, but now in Semi (I don't buy club) I go down a Large and hope it works. I own other PI Elite jerseys that fit perfectly in size Large. I bought this particular model in a Large and found it to be just a tad on the Small side-not enough to send back, but just enough to be a disappointing annoyance. The XL would be unequivocally too large for me. Quality-wise, it is not as silky smooth and stretchy as my other Elite models, but it is decent considering the smoking sale price I paid.
Thank you for your feedback.
1 of 1 customers found this review helpful.
Like the overall design but red is more orange
Love the design of this patriotic jersey. The material is ok but not as comfortable as other Pearl Izumi jerseys. Only complaint is the red stripe is not really red at all. It looks more like reddish orange in color. Other than that it's a fun USA jersey perfect to wear during 4th of July and Memorial Day weekends
Thank you for your feedback.
Cycling Enthusiast
Vallejo, ca
Quality product, material, and fit
Great jersey!
I was really impressed, I'm a PI consumer for now for sure. I had purchased a OI jersey before and was dissapointed with the fit. I didn't know they had different fits. This one is nice and fitted, but not tight. I have a 35 chest and the small fits perfect. It has great length and the pockets are tight and deep The reflective strip at the hem looks good too. I know it looks a bit gaudy from the photos, but it's my nicest jersey. Also, I can't stress enough how well made this jersey is. You know sometimes you buy 200.00 jerseys and hey have loose threads or uneven seems and the material is thin and feels fragile. This has NONE OF THAT!
Thank you for your feedback.