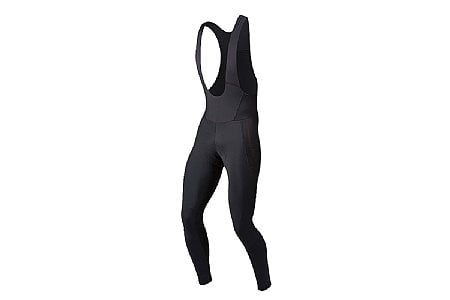 Proper tool for the Job
Ive tried all of the heavy hitters and then some for winter rides. Not talking about that occasional Sunny dry mid-day ride with no wind. Any of the Winter Bibs can work for most under those conditions down to 32 with sun on your back and cadance. Very few work comfortably on Moist Pacific Northwest December evenings in the suck. These Do...
Thank you for your feedback.
Cycling Enthusiast
Phoenix, AZ
Works as stated
Sizing chart is accurate. They performed as stated in 40 degree temps. They are comfortable and the paddingChamois is good. They have zippers on the lower legs to help with the on and off. The length is down to the ankles just above the tops of my shoes. I have the ones with the bib straps and the chamois. I haven't had them in the rain yet so I can't tell how water resistant they are. I like how high they come up in the back and the front.
Thank you for your feedback.
Cycling Enthusiast
Shawnee, OK
Awesome!
I love these bibs! One of the things I don't like about cold wet weather is the amount of layers I have to wear. With theses one was enough and not only did they keep me completely dry but they kept me warm as well. Best part is that they do so without being bulky or bunching up.
Thank you for your feedback.
Good fit and are warm enough
Bought first pair December 2017 and bought a second pair on sale. Have worn on 39 degree days and they are warm enough considering they are tights. Size fits according to size chart. Woild like to see hemmed shoulder straps vs unfinished
Thank you for your feedback.