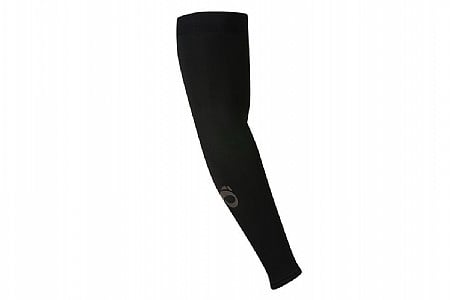 Cycling Enthusiast
Morgantown WV
1 of 1 customers found this review helpful.
warm if covered, size M was smaller than expected
I have never worn arm warmers and regularly just ride in summer kit until the temps fall below ~40 degrees F. so I was a bit disappointed that these arm warmers only seemed to make my arms feel colder as they accumulate enough sweat to cause evaporative cooling. If I take them off, my arms actually feel about the same. So I cant say I am any more comfortable with them on on a day when the temps are in the mid 30s to mid 40s. However, under a wind breaker or winter riding coat, they do enhance warmth so they have a net utility (under 30 degrees). as for fitment, I measure for what should be a medium size but i would say that the elastic around the biceps are pretty tight. i would probably get a size larger if I were to buy again
Thank you for your feedback.
Cycling Enthusiast
Dallas, TX
0 of 1 customers found this review helpful.
ok
Coming off hot summer want wanting some options for fall, decided to get a pair. i'm about 15" in the upper arm but automatically ordered a large based on measurements I must have taken wrong and some fits I had done in a store last year. Too small. Swapped for X-large. They barely fit and I guess that's the top of the sizing range, so I'd say order a touch bigger than the sizing would indicate. I tried them on other day as temps fell to 68-72 and I was feeling chilly. They helped and were mostly adequate for the slight drop in temps but not much more. They felt chilly in the wind and shade and I don't think I would want to wear them in much cooler weather.
Thank you for your feedback.
Daily Commuter
Portland, OR
warm good fair price
these are good arm warmers... great for those chilly morning commutes in early spring/ fall or as a layer during the winter. on week end rides they are nice and easy to store away in the jerseys pocket as the day warms up. i really do not think i could ride in Oregon with out arm warmers and these are a fair price and a good quality.
Thank you for your feedback.
Watch the fit
For some reason unclear to me now I thought these were men's sized, but they're unisex, so being a guy that wear's medium men's size I needed to return that pair and get a large unisex size. I have always been happy with Pearl Izumi arm and knee warmers, and these look like they will be great once I get a good fitting pair.
Thank you for your feedback.