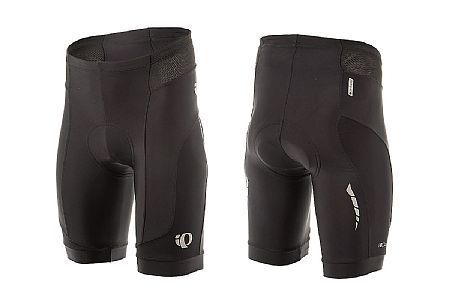 Cycling Enthusiast
Columbus, OH
1 of 1 customers found this review helpful.
Superb bike shorts
These bike shorts are very well designed and constructed. I don't know whether the In-R-Cool feature really makes much difference, as I haven't ridden these shorts in hot weather yet. What I can say is that they are well tailored and assembled. The seams are flawless. The waistline is comfortable. The chamois is of medium thickness, well-designed, and effective for medium distance rides (50-75 miles). Depending on your sensitivity to saddle sores, more extensive padding might be required for extra-long rides (100 miles). These shorts are a very good value (ratio of quality to price).
Thank you for your feedback.
Cycling Enthusiast
Twin Cites, MN
Great Shorts
Excellent shorts. I've worn them several times now on short to intermediate length rides. They are true to size, fit well, and are very comfortable. I highly recommend them to those who have been on the fence about moving up to a more expensive pair of shorts.
Thank you for your feedback.