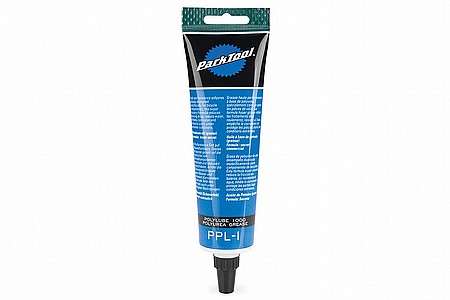 Casual Cyclist
Grand Rapids MI
Cycling Enthusiast
Bear Delaware
I'm not a bike mechanic but my shop recommended this product.
When doing my first ever (I've done two now) pedal change on a bicycle I was told to use this product. It seems to help the pedal screw in smoothly and easily. I recommend cleaning the crank first as it seemed to have residue from the original installation as well as some other grime. I don't think my incredible shop would give me bad advice.
BikeTiresDirect.com Comments
Always be sure to use a clean rag and wipe away any old grease from a part before applying fresh!
Thank you for your feedback.
Cycling Enthusiast
Simi Valley CA
Cycling Enthusiast
INDIANAPOLIS, IN
Casual Cyclist
California, MD
High quality product from park tool.
The lube is a quality lubricant and the performance is great when using it on your bike components. Park tool is a reputable brand that exceeds other manufacturers' industries in tools and lubricants for bicycles.
Thank you for your feedback.