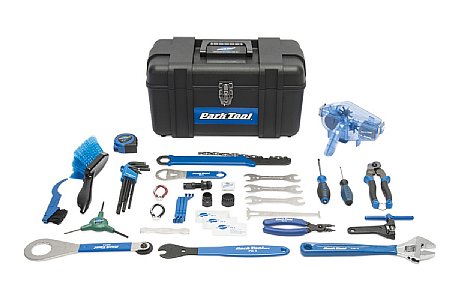 Cycling Enthusiast
Bay Area, CA
4 of 4 customers found this review helpful.
Great home toolkie
This kit has almost everything you need to keep your bike in optimal tune. I have campy components on some of my bikes, and there are a few specialty tools that this doesn't include, but for must stuff, it has everything needed. If you are looking for a nice set of maintenance tools, this is a worthwhile investment.
Thank you for your feedback.