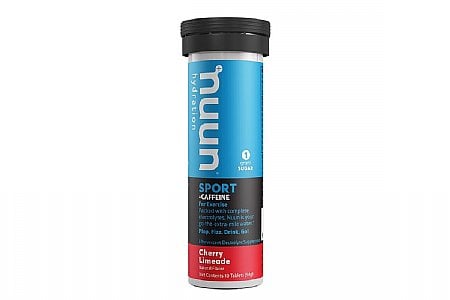 Hydration support
I have used these a number of times in the hot humid summer and have performed well and felt relatively good after the rides. Granted I have no real idea if it was a result of the supplement or "dumb luck" . They do dissolve well and have a good if muted taste
Thank you for your feedback.
Cycling Enthusiast
NE Florida
Cycling Enthusiast
Beautiful East Dallas, Texas
Cycling Enthusiast
Laconia, NH
Competitive Racer
Maui Hawaii
1 of 1 customers found this review helpful.
Convenient and Seems to Work
I ride in a very warm and often humid climate. Rides of 40 miles or more, especially with lots of climbing, can be a recipe for cramping so supplementing with electrolytes is a good preventative measure. I've tried Hammer Products as well but I like these better because they have caffeine and a shot of B vitamins. I personally like the light boost from the caffeine on a long ride. The taste of this stuff is not too overpowering and there's no strong, fake sweetener, which can be hard to take when you're doing hard efforts. I use this stuff in at least one of my two bottles for all my rides of more than 30 or 40 miles. I also distance paddle outrigger canoe and SUP on the ocean and it works great for that too.
Thank you for your feedback.
Cycling Enthusiast
Eugene, OR
Cycling Enthusiast
Sacramento
I like them!
I mostly drink only water while riding the bike, but for times when it's hot, Nunn's flavor is subtle, and easy to drink. Caffeine dose is small, so it's only barely noticeable, but it does help keep you moving late in the day.
Thank you for your feedback.