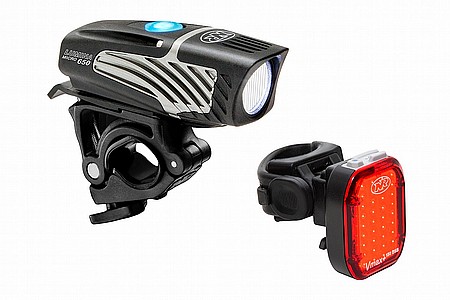 Bright, long lasting
I�ve had this set for several weeks now. The headlight is a bit heavy (120g without the mount), but it is bright. The tail light is much lighter (36g w/o mount) and has a nice variety of flashing options. I use the lights as daytime running lights on my road bike, so can�t speak as to how they perform for night rides. The lights last for 4 hour rides in flashing mode and guessing they would possibly go twice that when new. Both lights highly visible in bright sunlight.
Thank you for your feedback.