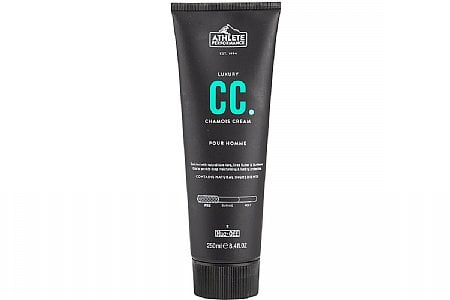 Cycling Enthusiast
San Jose, CA
1 of 1 customers found this review helpful.
As good as Assos, if not, better
I've been using Assos chamois cream for years. I tried this because the Assos was out of stock on BTD. Not sure if I'll go back to Assos.
It's thicker than Assos, so, I tend to use a bit less, making it more economical. It works as well as Assos - no chafing, no issues, even when I've ridden in the rain. It does what it's supposed to do. As for it's ability to "deeply
deeply moisturize your skin for total riding comfort and protection..." I cannot speak to the moisturizing part, but, it seems to hold up, even on long (4 hour) rides in both warm and cold temps.
Thank you for your feedback.
Surprise fave
I bought a few chamois creams to try and this was a surprise fave. The container is huge! The cream is thick! Muc-Off hit it out of the park by putting a larger nozzle on this one so the application is easy. I'm a lady and this does have a dude-scent to it that is strong and lingers but I love it! But then again I also loved my dad's grey flannel...
Thank you for your feedback.