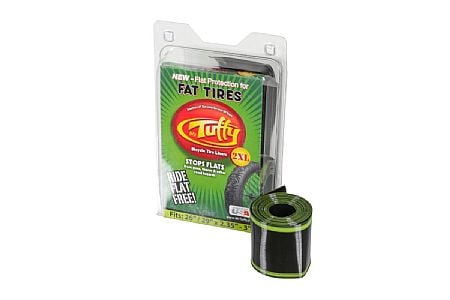 Double skinned in Big Apple 2.35 29
Double skinned these liners inside a 29 Big Apple 2.35 rear due to thorns. Stuck them together with thin double sided adhesive tape to hold them in together evenly during installation. Running BigBen 2on front with GreenGuard. The Apple needed more protection being on a norco vlt r2 ebike rear. Changing the rear is not quickeasy.
High speed no problem. Top speed of 57.7 kph downhill into a bend stable.
Make sure you cut overlap for better balancestability at speed. You can keep the excess in your spares kit as a worse case emergency sleeve. Installed just one initially leaving overlap and bike stability was impacted negatively above 40kph. Hence cut them
Apart from that initial learning curve they've proven to be bullet proof onoff road.
Thank you for your feedback.
1 of 2 customers found this review helpful.
So far have not had a flat since installing the liners.
I ride the fat tire bike on a lot of different terrain and had a couples of punctures in the past, So far no problems since installing the liners.
Thank you for your feedback.