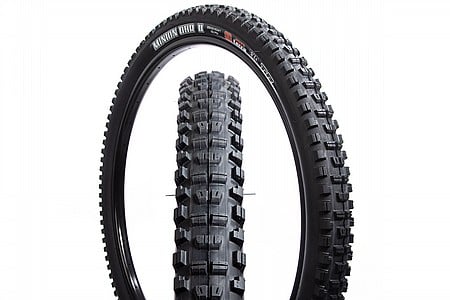 Cycling Enthusiast
Pittsburgh, PA
Cycling Enthusiast
Nashua, NH
1 of 1 customers found this review helpful.
Solid rear tire and super durable
Like their brother the DHF, this is a really good tire for the mixed and gnarly conditions here in the Northeast. I've beaten the snot out of these for - 1,000 miles in the three months I've owned them, and they still look new. No flats, no tread degradation. Overall a good rear tire in everything except deep mud or super hardpack. Climbs well in most any condition except some wet rocky and rooty situations, though even then tire slip is minimal and controllable. I've definitely become a Maxxis fan.
Thank you for your feedback.