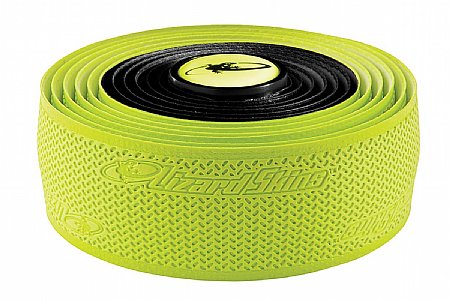 Cycling Enthusiast
Wyoming
2 of 4 customers found this review helpful.
Does Not Last
I was very disappointed in this product. The tape has worn down to a white material in front of the shifters due to hand placement - never had the problem with a previous cork product. For the premium price you pay for lizard skins this has been a big disappointment. I'm going back to cork as I expect the same issue with other brands who use similar materials in their products.
For a 2.5 thickness there was very little cushion, and having some issues with carpel tunnel I need some relief from the road vibration (70-100 miles a week on concrete and chip seal)
Thank you for your feedback.
Competitive Racer
Minneapolis, MN
3 of 3 customers found this review helpful.
Looks neat
This tape is very comfortable and provides great grip even when wetsweaty. It goes on easily and seem so be pretty tough. The white got dirty really quickly but I'll probably replace it every year so it's not a huge deal. I ride without gloves so maybe that would help keep things clean.
Thank you for your feedback.