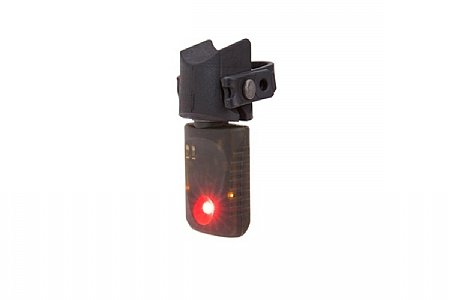 Most Excellent Light
There are so many taillights on the market with a wide range in pricing for sure. I ran across this company by chance about a year ago and was impressed with the advertisement and thought, what the heck! I have been pleasantly happy ever since. In fact so much, I ordered the matching front headlight to compliment my Madone on my road rides for frontal visibility. The charge on these last a very long time. In fact I may get 6 rides on the lights and they are still working but I recharge them anyway. If you want a great light for visibility and not dump $100 plus for a simple light.....this is the ticket!
Thank you for your feedback.
Cycling Enthusiast
Virginia
Good Idea Limited Life
This is my second Light and Motion Vya Light. Earlier I owned a set and they played out in two years, so insufficient life as far as I am concerned. I bought this light as a replacement rather than two to see how it holds up.
Thank you for your feedback.
2 of 2 customers found this review helpful.
Excellent tail light
I reviewed a different Light and Motion taillight, and it has major issues. Im happy to report that this light is an improved design, and works as described. It lasts up to 7-8 hours, is super bright, and easy to recharge. Fits under your seatsaddlebag, and just works.
Thank you for your feedback.
Very visible, not so waterproof
I am a fair weather rider and like the visibility that this light provided. Until it rained on one of my rides and water seeped past the o-ring and soaked the circuit board. The circuit board sheered off when I removed it from the mount. This product would be much better if they put an actual USB connector on it rather than having the bare circuit board be the connector.
Thank you for your feedback.