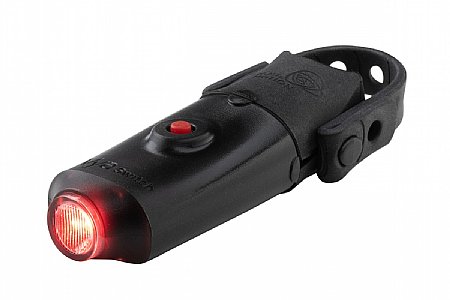 Great light but doesn�t fit aero post well.
For the price, this is a very bright light. Rechargeable is key. I typically put it on the lower setting for daytime riding and it�s plenty bright.
My aero seat post is too narrow for the light though. So the light would rotate left or right when I hit a bump and I would have to adjust it.
I tried cutting a piece of PVC as an adapter which helped some, but still rotated some.
I ended up getting an adapter made by Giant for a few bucks that works well. I�m not sure if the Light and Motion adapter works or not.
Thank you for your feedback.
Stopped working after 3 months
I ride to work every day in the PNW, so it is dark in the winter. This was a great light for my commute, lightweight, bright, charges quickly. However, it just stopped working after 3 months. It did not cost very much ,so I guess one season light for the price was not that bad.
Thank you for your feedback.