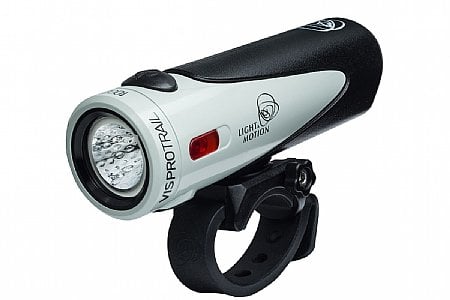 Cycling Enthusiast
SW Florida
Bright idea
I use the Light and Motion VIS 1000 Pro Trail Light as a second light with a constant beam along with a flashing front light for highest visibility on my road bike, The features are as advertised, and the strap allows me to place the light on the underside of the bar, preventing crowding around the cycle computer. Great deal and flexibility!
Thank you for your feedback.
Cycling Enthusiast
Pittburgh, PA
4 of 4 customers found this review helpful.
Super Nice
Just used this light on a 2 day, 300 mile bikepacking adventure and it came in handy. Used the high setting while riding through tunnels, blinking when riding on tarmac and through a rain storm and low when I needed a flashlight. It charges quickly and I like the "side" illumination option too. It isn't inexpensive, but it is a quality made product. Should last for years...
Thank you for your feedback.