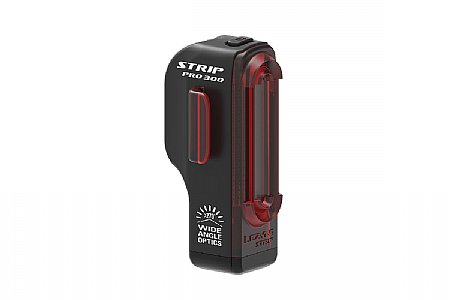 Cycling Enthusiast
Northern Virginia
1 of 2 customers found this review helpful.
Very Bright
This is a great light that is seen from a long ways out. It is bright but still doesn't protect you from motorists who just want to get around you. I have yet to test it on a 100 plus mile ride.
Thank you for your feedback.
Daily Commuter
Sacramento, CA
Work great for early morning and nighttime commutes. Holds a charge for a long time.
This is a welcome replacement to my previous battery operated tail light. I can use it for at least 2 weeks of commuting between charges (have it set to flashing mode) and possibly longer but don't want to risk riding in the dark out on the roads. Mounts easily to my seat post. I usually recharge the light at work where I have a multi-port USB unit for charging my phone, headlight, side-lights, and this tail light.
Thank you for your feedback.
Premium light with a entry level attachment system
The light is great. Bright, flexible patterns but shares the attachment system of a cheaper version. The backing does not fit well, it is difficult to align the light perfectly and I have concern it can come off.
Thank you for your feedback.
Cycling Enthusiast
Denver, CO 80237