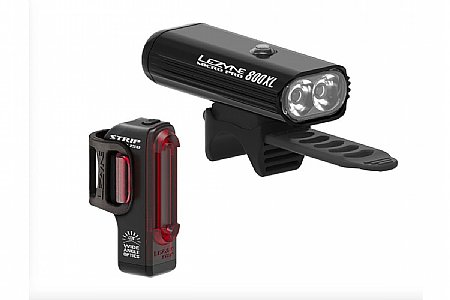 User submitted reviews
Review by ten-speed

Cycling Enthusiast

coastal S. Carolina

1 of 1 customers found this review helpful.

Exceeded Expectations

The old country road I live on has now become a busy highway with concrete curbs and storm drains rather than shoulders. Avoiding being killed depends entirely on visibility to drivers and their being able to pass when all the lanes are occupied. Riding on it was risky, even foolishly so before I started using this set. It is not the brightest front light but is easily brighter than what I need even at the 2nd and 3rd brightest settings. I have never needed the top level. The rubber grips are very strong and hold the front light in position even with the constant unavoidable bumps in the restricted riding space on the above road.

Thank you for your feedback.
Review by Rick Bobby

Nice light

But the strap looks, a litter worried can loose or dropped .. make sure its right attach to your handlebars...

Thank you for your feedback.