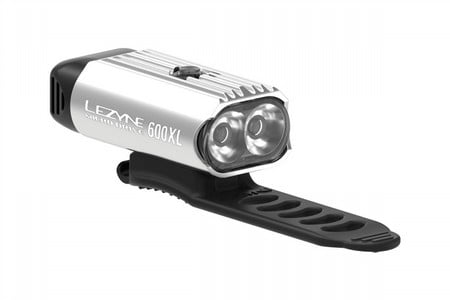 Daily Commuter
Houston, TX
Quit after 2 charge cycles
Lezyne makes many fine products which is why I bought this light (Lezyne 600XL). I use the light in strobe mode and it lasts 6-7 hours before needing to be recharged. After the 2nd charge cycle it quit charging. Tried with computer USB port, two other USB charging ports - nothing. Purchased on sale, but for the cost I'm disappointed.
Not your typical charging tongue (?) to place in USB port. Rather bulky in USB port. 2ndly, short strap to attach to handlebars; it's a tough pull to extend strap far enough.
There are better and less expensive lights available.
Thank you for your feedback.
Cycling Enthusiast
eastern Carolinas
Practically Perfect in Every Way
A lot of engineering and testing by riders must have gone into this light. The brightest setting is rarely needed. The firmware is convenient in how it recalls your common settings. A charge lasts for several rides. The angle of coverage is ideal. Not much else to say. You will want to buy another as a gift.
Thank you for your feedback.
0 of 1 customers found this review helpful.
Awesome Light
I use this light on my training bike inside my neighborhood during the day to increase my visibility and the strobe mode on high is nothing less than espectacular. Have not tried it at night but I'm sure it would be very bright.
Thank you for your feedback.