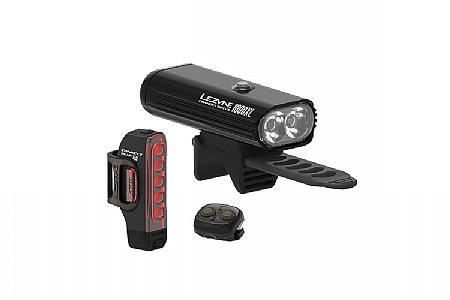 Great Lights!
I've never owned a true headlight for my road bike until now. My wife and I went for a night ride to a local brewery and i put the lights to the test. There is a low and high beam setting, all selectable using the supplied wireless remote. On the high beam setting, my light was brighter than the headlights of a passing minivan! It's great.
The rear light is also great and has many useful blink patterns, also selectable using the supplied remote control mounted to the handlbar.
I will likely be replacing my wife's lights with this kit as well.
Thank you for your feedback.