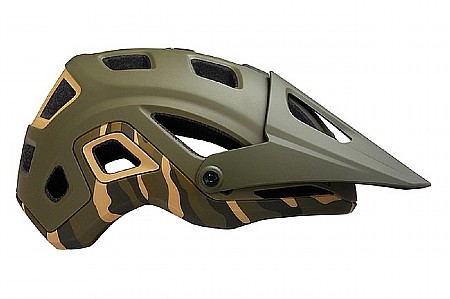 Cycling Enthusiast
Pittsburgh, PA
Pretty Nice Helmet
Used strictly for mountain biking. A little bit heavy but ventilation is good. Straps and adjustments are easy to use and fits ell . Sizing is accurate. Visor stays up and out of the way when needed. Have never worn goggles with this helmet.
Thank you for your feedback.
2 of 3 customers found this review helpful.
Fits like a glove except its not
First of all, ordering from biketiresdirect.com is super easy and I love the points system. The helmet arrived before I expected, which was in the middle of winter so didnt really get to wear it right away on my bike cause its too cold in this state. The helmet fits great, looks cool and Im assuming will protect my brain and head from injury. Hopefully, thatll never happen. So, I guess I cant comment on its efficacy. Anyway, its comfortable, light weight and fits like a glove...for my head.
Thank you for your feedback.