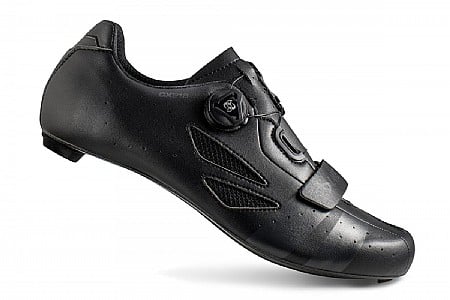 Cycling Enthusiast
The Villages, FL
My 3rd Pair of Lake Shoes
I have been very pleased with my 3rd pair of Lake shoes, the fit was perfect. They are very comfortable with no hot spots on long rides. I would recommend these shoes to anyone looking for an everyday shoe to wear on training rides.
Thank you for your feedback.
Cycling Enthusiast
Washington, DC
Very nice quality soft leather
The shoe is comfortable and this is my first time getting a wide shoe. I had a pair of Sidi shoes that were too narrow for my feet. These shoes fit very well and they have half sizes. I would definitely buy another pair in the future.
Thank you for your feedback.
Cycling Enthusiast
Toronto, Canada
2 of 2 customers found this review helpful.
Light Stiff Wide - closure system and fit could be better
Coming from Sidi Mega, these shoes feel like they sit on a wider forefoot pedaling platform and have a good amount of forefoot room. I followed Lake's sizing guide for length/width and it seems accurate. They are light (size 45 535g) and the carbon soles feel very stiff/efficient. What I didn't like is that the toe cap area is stiffened/hard to keep its shape and at times bothers my big toe, versus the soft toe on the Sidi which conforms to your foot. Also, the single BOA can only be tightened while riding (you need to release the BOA if you want to loosen), and the traditional tongue doesn't feel like it is holding my foot snug even when the BOA is fully tightened, a dual BOA may work better or a more significant strap over the arch of the foot. Overall, it is good, but I would probably go for a shoe with a dual BOA closure OR with something that has a Shimano style "wrap around" upper if I were to buy again.
Thank you for your feedback.