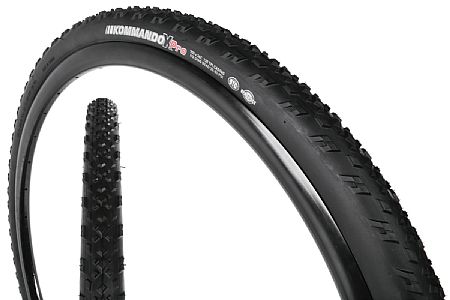 Competitive Racer
Santa Cruz, CA
2 of 2 customers found this review helpful.
Better than the old version
Mounted on Easton EC90SL disc wheels on my gravel bike, the 36mm tires measure 38mm wide. The weight was 440 grams on a digital scale, as I recall. Sealed up fine with two ounces of Stans. Compared to the old 35mm Kommando that I mounted tubeless on Ultegra wheels, the X Pro is more supple and the tread pattern is wider and rounder, and the blocks are slightly larger. Good mud shedding. Very happy with these tires, I have beat the heck out of them for a couple months now.
Thank you for your feedback.