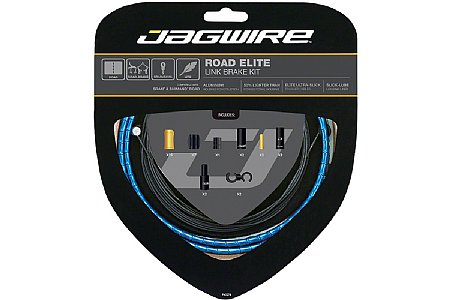 Light, smooth and powerful
These are expensive cables no doubt, but they're effectively a buy once product because the sealed lubrication keeps them lasting a long long time. Performance is absolutely top notch in terms of low cable friction, good modulation and slippery smoothness. You'll also lose a good chunk of grams with these if you're coming from traditional housing. All said and done, they're absolutely worth the cost premium.
Thank you for your feedback.
Great for tight corners
My rear shift cable makes a hard almost 180 degree turn from the end of the bar tape to the head tube (2012 Trek Madone). All other cable housing I have tried tends to steer the bike and eventual bind up and crack. Jagwire has solved my problem.
Thank you for your feedback.