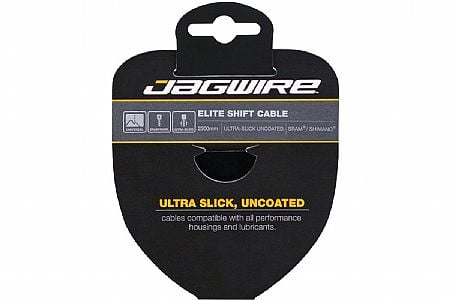 Cycling Enthusiast
Durango, CO.
3 of 10 customers found this review helpful.
What a Rip Off!
$XX.XX is the price and it's hard for me to see why anyone would pay that price for a single, 1700mm, ultra-slick, uncoated length of brake cable. That's right, a SINGLE length of cable. You need to buy TWO Jagwire Road Elite Brake Cable packages at $XX.XX each in order to recable your road bike. As of this writing Bike Tires Direct offers nothing under Description and says, Be the first to review this product. Well, this one's for you and all your customers, BTD!
They don't even throw in a new cable end, so you have to try to reuse the old one! It really looks great. NOT!
My disappointment with Jagwire is now complete, as it is also for Bike Tires Direct for selling such a poorly labled and misrepresentd product.
Thank you for your feedback.