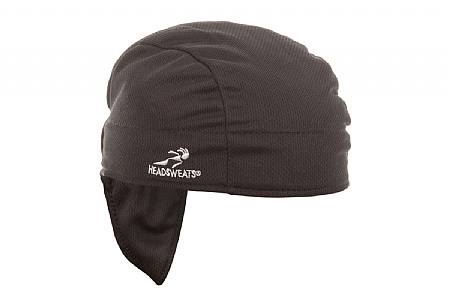 Cycling Enthusiast
Southern California
Well made head covering that works well
I wear some type of head covering on every ride. They both protect me from the sun and keep the sweat out of my eyes. This headsweats cap does both jobs well. The one size available is a bit small for me and the cap tends to slip back a bit while I ride - as have other caps I have owned over the years. Otherwise, it works a expected.
Thank you for your feedback.
Cycling Enthusiast
Richland, WA
2 of 3 customers found this review helpful.
This is great.
I have used the skull cap (white) over the past few months in cool (32 - 45 F) through hot (102 today, 7617). This may sound counterintuitive, I can say it works well over all the temps I have listed. It keeps you warm when it is cold and keeps cool you when it is hot. So, I generally wear the skull cap all day long. Good value, especially as I was able to apply BTD points to my purchase.
PS, I bought the non-tie tail because I did not want to look like a pirate or give off a gangsta vibe - but that is a personal preference. I have wondered if the tie tail might keep one cooler.
Thank you for your feedback.
Cycling Enthusiast
Nova Scotia Canada