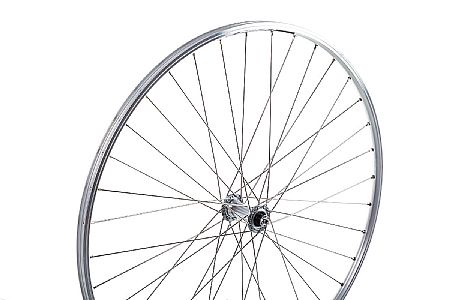 2 of 3 customers found this review helpful.
Solid and dependable for a great price
Was clipped by a car while commuting and needed something tough, efficient, and not flashy(as to not get stolen) to replace my bent front wheel. Overally extremely happy with this wheel. Spins true and takes everything i throw at it... Im not nice to my commuter. When the time comes, ill replace my rear with this wheel as well. Just remember when buying that you need to purchase rim tape as well. You cant beat the dependablity and quality for the price. You wont be disappointed.
Thank you for your feedback.