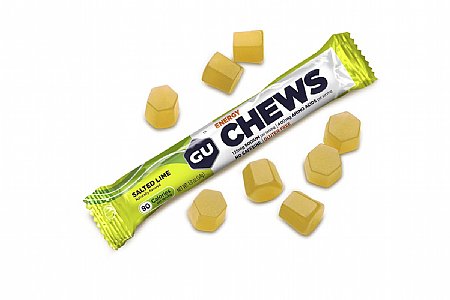 4 of 4 customers found this review helpful.
Love the flavor and effectivness.
I can undoubtedly say these work as advertised, I'm a diabetic that wears an insulin pump with continuous glucose monitoring so I can actually see the results. I like to do longer rides and like most of us I don't want to stop to refuel if I can do it on the road, these really do provide fairly long lasting energy for such a small volume. I'm 220 lbs so later in long rides I'll eat the whole package if my glycogen stores are gone. The watermelon and strawberry flavors are really good, definitely look forward to eating these on my rides.
Thank you for your feedback.
Cycling Enthusiast
Pittsburgh
Cycling Enthusiast
Half Moon Bay, CA
2 of 2 customers found this review helpful.
Like the new packaging
I like this product, this particular flavor has sort of a mouthwatering effect and they have changed to the packaging more like Clif Shot Blocks, much better than any other packaging.
Thank you for your feedback.
Daily Commuter
San Jose, CA
Cycling Enthusiast
Southern Indiana
Cycling Enthusiast
Fredericksburg, VA
I get a shot of quick energy
Great for a quick energy boost while being dropped by my friends Hospital call is killing me! The only drawback is how they stick to my teeth. I need to pick the gel off of the outside and then get it down my throat. Otherwise I strongly recommend these energy boosters.
Thank you for your feedback.
Cycling Enthusiast
Bellingham,Wa