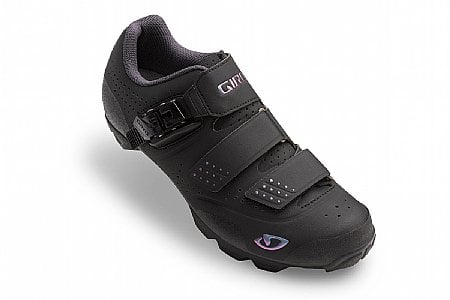 Cycling Enthusiast
Crested Butte, CO
1 of 1 customers found this review helpful.
Good shoe, great price
I loathe having to spend money on new bike shoes as I'd rather spend it on other bike components or bike clothing, but alas, shoes are an integral part to having fun on the trails! I wore this shoe around the house for a day before putting my cleats on to get a feel for it as it was my first Giro shoe. It felt great walking around, so I decided to keep them. My feet hurt a bit the first ride as the Giro shoe is a little narrower in the toe box area than I am used to. On my second ride, there were numerous river crossings and lots of mud, so the shoes got wet and nicely broken in to my foot and I have been happy with them ever since. I most recently did some high alpine riding that required some walking and the soles worked great for that. I did feel like the shoe flopped around a bit on my foot and around my ankle when hike-a-biking, but nothing too annoying and a good reason to try and ride as much as I could! I do love the color of the blackgrey and pink.
Thank you for your feedback.
Cycling Enthusiast
Chicago, IL
1 of 1 customers found this review helpful.
My Girlfriend loves them
i bought these for my girlfriend who has never used cycling shoes before. They're really cool looking and she often gets compliments on them. They're not crazy rigid so she finds them to be comfortable for all day use, even during the short bits of off the bike time.
Thank you for your feedback.