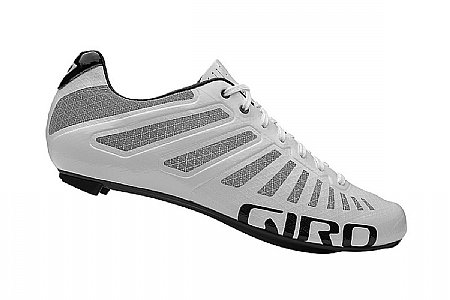 Cycling Enthusiast
Pennsylvania
1 of 1 customers found this review helpful.
Most comfortable cycling shoes I've ever owned
These shoes are comfortable from the moment you slip them on your feet. I was hesitant to buy them because I was unsure about having laces on cycling shoes. The fact is the laces and shoe material allow the shoe to wrap around your foot. The laces then tuck-in under a tab towards the front of the shoes. Having worn these shoes now for several thousand miles this year the laces have never come out from underneath the tab. The only negative about the shoes is that they scuff very easily. I found that out on the first ride and have been very careful since then with minimum issues.
Thank you for your feedback.
Comfy and aero
I bought these shoes after pouring over reviews for weeks. There were no negative reviews, and this one won't be either.
I'm always looking for an aero advantage and lace up shoes have been shown to be the best. They take a little longer to get into-- so tri-guys might want to keep that in mind.
The biggest and best surprise was how comfortable these shoes are! I usually worry about enough short rides to break in new shoes before an ultra event, but these were so comfy right out of the box that my first ride turned into 150 miles. And I didn't regret it.
The venting in these shoes is also great. Shoe covers will be needed a little earlier this year
Thank you for your feedback.