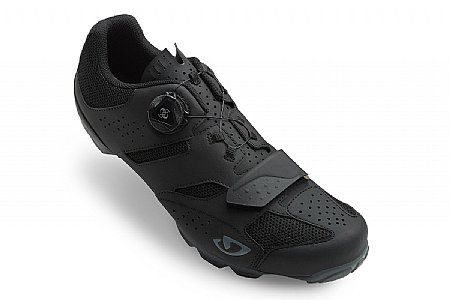 Cycling Enthusiast
Los Angeles, CA
1 of 1 customers found this review helpful.
Good shoe for the price, but I wish it came in half sizes
I needed some new SPD-compatible shoes for gravel riding, touring, etc. (I use SPD-SLs on my road bike). These are very good shoes for the price and for my purposes - they are lightweight, and the Boa system is very easy to use and a nice touch at this proicepoint. They work well with a variety of mountain and touring pedals. The only negative is that they are only available in whole sizes - my Giro road shoes are 43.5, and that would have been ideal for these Cylinders. As it is, 43's are working out okay, just so long as I wear thin socks.
Thank you for your feedback.
Cycling Enthusiast
Rural,Minnesota
1 of 1 customers found this review helpful.
Excellent quality for the low price!
I've been wanting to upgrade my riding shoes to the boa cable tightening system for many years. I've tired of always having to lace and tuck in shoe strings. For the price you offered these high end shoes to me how could I not upgrade? Lighter and tighter is where it's at!
Thank you for your feedback.
Competitive Racer
Zionsville, IN
Killer shoe with surprising light weight and comfort
I bought this shoe specifically to use for cyclocross as it has a boa closure system to dial in the fit and the option to add front spikes. At first I thought the shoe was too narrow in my correct size but after about 5 minute warming up in the shoe, it completely surprised me to how well it fit and stayed snug around my foot. There is just the right amount of arch support and with the front velcro strap you can adjust to allow your toes more or less room to customize the fit or adjust as your feet heat up on a long ride. Power transfer through the footbed is solid and the insole provides just the right amount of supportive cushion. This is a great MTB shoe that is very lightweight and fits your foot like a glove with the perfect amount of adjustability. I am now a new fan of Giro shoes!
Thank you for your feedback.