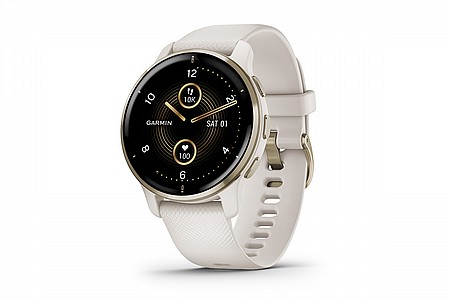 User submitted reviews
Review by JohenG

Love this watch

This watch is really well designed. Love the interaction with Garmin Connect.

Thank you for your feedback.
Review by Anonymous

4 of 4 customers found this review helpful.

It's such a beautiful swanky device.

It's very well suited to dinner parties and for fitness goals. It has a beautiful display and I think that's one of the greatest parts about these devices. It's such a useful tool and that includes every one of the lineup of Garmin watches however especially the two that include AMOLED displays there's just something special about extremely beautifully Rich vivid colors in conjunction with the utility that comes with a Garmin watch it's unbeatable really.

Thank you for your feedback.