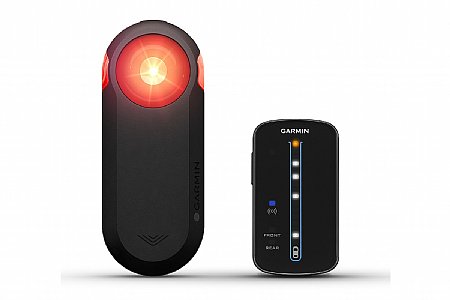 1 of 1 customers found this review helpful.
Both front receiver plus rear transmitter
I purchase these items to increase my safety margin and am extremely pleased. I did not want my 1030 display cluttered, which is mounted out front. The receiver display I have stem mounted. I am now never surprised, it only picks up closing traffic (even motorcycles) and makes crossing busy roads a snap. In a word- flawless.
Thank you for your feedback.
Excellent
I got just the main unit because I pared mine with a Garmin 820. Personally I would like that rear light on it to be brighter, but that is minor. The radar on it works flawlessly. It lets me know of cars approaching from the rear well in advance. I see the moving dots in the Varia Vision and hear the beep from the 820 (when used with a third party steering tube mount). All in all, it can greatly improve safety. Yes, when not on sale, it is expensive, especially when you need all parts (Varia, Garmin 820, and Varia Vision), but that is what it is and if you find the extra safety helpful, it is worth it (IMHO).
Thank you for your feedback.
Cycling Enthusiast
Northeastern CT
1 of 1 customers found this review helpful.
A great tool, especially for determining the number of vehicles coming up from behind.
Thought this would be gimmicky but GPLama and DC Rainmaker gave great reviews. Ive found it to be very useful for telling the number of cars coming up behind as well as their speed. It is reasonably good (80-90%) with motorcycles and even some bicycles. it really is helpful in alerting you when to move over or when there is an opportunity to move to smoother road safely.
Thank you for your feedback.