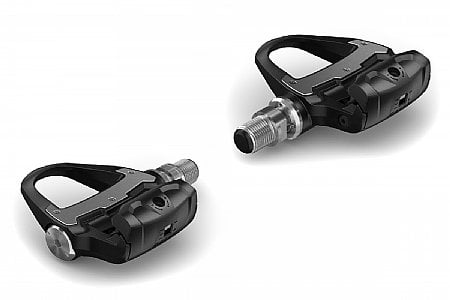 Cycling Enthusiast
Viera, Florida
Great pedals as my first set of power Meter pedals
I find these pedal based power meters to be more accurate than typical crank based or chainring PM's and these offer so much flexibility. I have the SPD SL version and the off -road pedal bodies so I can swap these between all my bikes easily. They work first time every time and from what I am told have been improved upon from the Vector 3's. I pair with Wahoo computer and found the data very useful but now considering a Garmin computer as it will likely give me more information that could be useful for training.
Thank you for your feedback.
Cycling Enthusiast
SAN LUIS OBISPO, CA
11 of 11 customers found this review helpful.
I was thrilled when Garmin finally released a Shimano SPD-SL version of the Vector pedals, and at a competitive price point. The Rally pedals have rock-solid performance with great analytics when paired with a Garmin computer (model 530 or higher) and the Connect app. These pedals are a cinch to install and work nearly flawlessly from the get-go. In my opinion, having power sensors in the pedals is the most accurate way to measure rider output from both legs, as well as making it easily portable between bikes. I was blown away by all of the additional data you get out of these pedals, aside from power, like the pedaling dynamics data about power arc and power offset from the center of the pedal. I've already improved my pedal stroke, just by knowing where I'm losing power during the full stroke.
Thank you for your feedback.
Competitive Racer
Houston, Tx
2 of 2 customers found this review helpful.
The best training tool and a tool determine a bikes performance
You need to make sure you load the Garmin app and make sure you recalibrate through the app every time you make adjustments to the pedals
Thank you for your feedback.