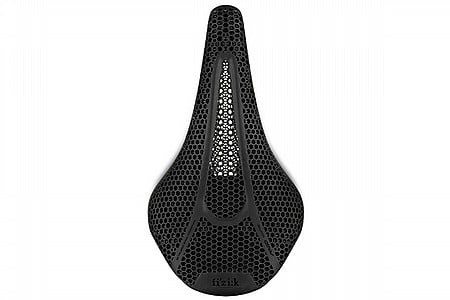 User submitted reviews
Review by Anonymous

0 of 10 customers found this review helpful.

Some remarks

Make note of the rail dimensions not round.

Also, the website product description talks about various road surfaces. However the product packaging itself indicates road only. I would be concerned about the strength of the saddle on rougher gravel, with repeated shocks. A saddle with more compliance would be good on gravel but not if it breaks. And I'm not going to test it on rough gravel because of both safety and the cost of breaking it.

Also this saddle simply looks un-aerodynamic. And esthetically I don't think it looks good on a road bike. Indeed I don't think it looks good at all compared to a refined smooth saddle.

So I have questions about what this saddle is good for. Not really right or necessary for either road or gravel in my estimation. Maybe for day-long endurance road riding, but I haven't tried that.

Thank you for your feedback.