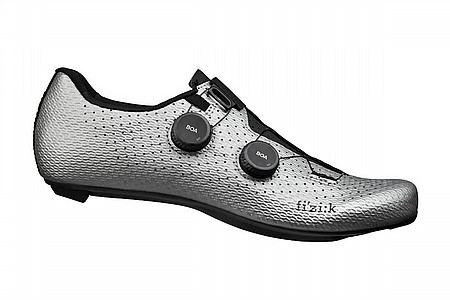 Looking to upgrade?
Having been a consistent Fizik shoe owner a few times over, I decided to make an upgrade and chose these. Glad I did.
They are comfortable, light, ventilate well, and the stiff sole is noticeable. The August sale price makes it a no brainer. They clean easily too!
Looking for an upgrade? Shoes are one of the contact points and comfort is a must. The product description is on point. I like the silver colorway, too.
Thank you for your feedback.