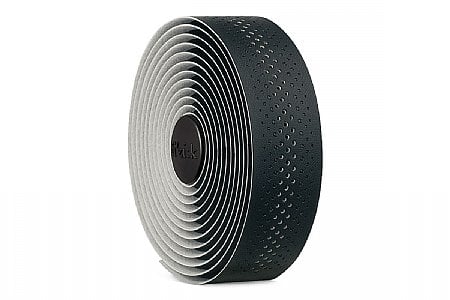 Classic look
Fizik Tempo Microtex Bondcush 3mm Bar Tape has a classic look with a retro perforated middle section. It takes more skill to wrap than some others but looks great if installed with the correct tension and wrap technique.
The name is a bit mis-leading as there is not much cush to this tape. The grip is good when wet.
If you want a classic looking bar with not much cushion this is a good choice. It holds up very well and lasts.
Thank you for your feedback.
Great tape but red is hard to keep clean
I love fizik and have been using it for a while. Very comfortable and durable tape, and easy to install as well. I had never used red before, however, and it's a challenge to keep it clean. The black is a lot easier to maintain. I will probably stick to black in the future, even as cool as the red looks on my bike.
Thank you for your feedback.
Cycling Enthusiast
Dallas, TX
Does what it should
Not a really tacky wrap, but gives a nice firm feeling with just a little bit of cushion. Works really well with gloves in the Texas heat. Takes a little strength to get it to stretch and sit right, but well worth the effort and gives a more classic look.
Thank you for your feedback.
Cycling Enthusiast
Wilson, NC
3 of 3 customers found this review helpful.
Nice grip on the bike, but difficult to put on.
Was more difficult than other bar tape to apply. I didn't compare measurements, but it seemed it was shorter than tape I've used in the past. And, it has a cover strip that you have to pull off for the entire roll, which just makes it a bit messier when applying yourself. Once on the bike, the grip was fine and there's plenty of cushion. But, with some many other tapes out there, I'll avoid Fizik take in the future.
Thank you for your feedback.
Cycling Enthusiast
San Diego area
My new favorite
Prefer a thick wrap, even with this product I use a 1.8mm tape underneath it on the drop section of the bars, and then just this tape once I'm past the shifters. Really like the Microtex for durability & cleaning. Plenty of length, even with the excess required for the double-wrap section.
Thank you for your feedback.
Cycling Enthusiast
Napa, CA
Cycling Enthusiast
Sparks, NV
Casual Cyclist
Portland, OR