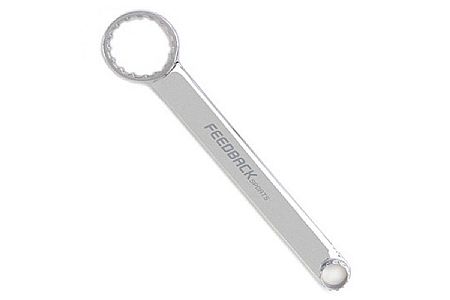 Daily Commuter
Nashville, TN
Feedback Sports BBCassette Wrench
Have you ever fumbled around with a cassette lock ring tool an adjustable wrench a chain whip? I have and it can be a little awkward, to say the least. Have you ever stripped the threads of a cassette lock ring on a brand new cassette because your lock ring tool shifted a little as you placed your adjustable wrench on it. I have and it sucks. This BBCassette wrench from Feedback Sports is just the right tool for the job. I've removed and replaced cassettes with a lot more ease and less worry. As a bottom bracket wrench it is so much better than the little plastic thing that is supposed to help you with FSA or Shimano Hollow-Tech BBs. I like a combo tool like this and for $20 dollars it is a good deal.
Thank you for your feedback.
1 of 1 customers found this review helpful.
Excellent tool
This is a great combo tool for cassette lockrings, Shimano bottom brackets and external disc rotor lock rings. Finish quality is excellent and very useful in the garage and for bike travel assembly.
Thank you for your feedback.