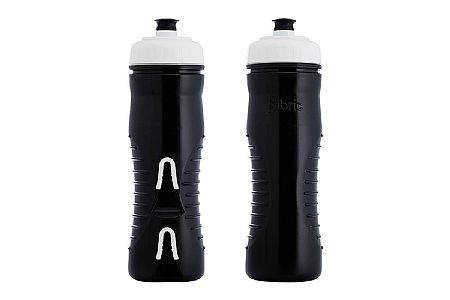 Cycling Enthusiast
Nashville, TN
Insulated Bottles that keep drinks cold
I recently purchased an eBike that came equipped with cageless bottles from Fabric, but they were not insulated and the bottles less than 16 oz capacity. When BTD had these Fabric bottles on sale I purchased two of them. They do keep drinks cold and work well with the mounting system on my eBike.
One of the bottles leaked from the first time I used it. I could not find the origin of the leak, but every time I used it the bottle was sticky and dripped Gatorade on my bike frame. Unfortunately, I did not use the bottles as soon as I received them. Consequently, I was outside the 60 day return policy. I have subsequently been able to contact Fabric directly and I believe they are sending me a replacement bottle.
Thank you for your feedback.
Cycling Enthusiast
Fort Smith, AR
Nice lightweight bottle that easily slips in and out of the holder.
I use it on my road bike. Easy to get in and out of the knobs that go in the braze ons. Haven't bounced it off once. Just got to make sure it is pushed down. Lightweight and easy to use while riding.
Thank you for your feedback.